Riding a bicycle through a foreign country is the best way to explore it from different viewpoints. The average speed of a bicycle is around 20 km/h, which is fast enough to cover large distances, but slow enough to experience much more compared to traveling by car or bus or train.
However, transporting your bike to another country can be expensive, especially if you are traveling by plane. Air companies usually charge between $100 and $400 to accept your bike. Some companies, like low-cost airlines, do not even allow bicycles in planes.
With that in mind, your best option is renting a bicycle in the country you're visiting. If you're wondering how you can do it and whether you need any special documents and permits, read the rest of the article.
Bike Renting Possibilities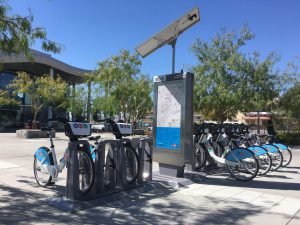 When it comes to bike rentals, there are several options you should consider, depending on what you're planning to do.
If you're just visiting one city and you need a bicycle to make sightseeing more efficient and more fun, bike sharing is your best choice. Most big cities in the USA, Europe, and Asia have bike sharing programs that are cheap and easy to use. You usually just need some coins or a prepaid card which you can buy at any corner shop.
However, if you want to wander out of the city and into the countryside, you should look into other options. Visit a couple of local bike shops and ask if they rent bicycles. Most of them will say yes. All you need to go through with it is a National ID card or a passport to prove your identity, and you'll be good to go.
Bike Touring Companies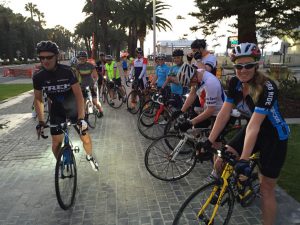 This is often a bit more expensive option, but it is less complicated and offers more possibilities. Most bike touring companies will provide you with a bicycle if you book a bike tour via them. Depending on the tour, they will also take care of your food, water, and accommodation, and they might even provide a tour guide to show you around.
If you opt for this solution, you can choose the type of bike you want, its size, available accessories, and a lot more. Since recently, a lot of bike touring companies have started offering e-bikes, so if you think you need an extra boost, you can easily rent one.
To make sure your bike fits you well, we recommend bringing your bike saddle with you as getting used to a new one might take a couple of days or weeks. That's something you don't want to go through if you're going on a vacation.