You would probably agree that there are hundreds of different apps flooding the market every day. Some of them are great, but expensive, and some are just not so useful. Although it may be pretty difficult to find the right one, having an app on your phone that can help you set goals, find exciting routes, check the weather conditions for your upcoming bike ride or track your progress is a great thing. And if you're a huge cycling fan, you can find additional apps through which you could bet on Tour de France and really test out your love and knowledge of this sports. If you are considering downloading an app that will boost your cycling activities, this article is what you need to read.
Endomondo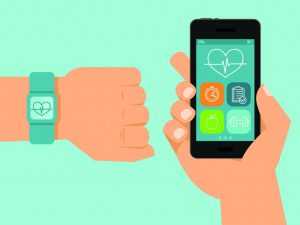 Breaking down long-term goals into smaller, more easily reachable goals is the key to success and staying motivated, so why not try doing that with an amazing fitness app called Endomondo. This app is great for all those cyclists who need help setting short-term goals. What's more, the app is available for free for iOS, Android and even Windows. So, if you need an app that will encourage you to get on your bike and keep you full of drive, Endomondo is a great choice.
Moreover, Endomondo is, in fact, a social network, which means that it allows you to share your thoughts, ideas and experiences with many cyclists around the world. It is always easier to keep going when there are people to understand you and support you.
Training Peaks
Another fantastic app for cyclists is Training Peaks, which is available for free for iOS and Android. This app is great not only for people who regard cycling as a hobby, but also for those who take cycling more seriously – as something more than a hobby. What this app enables you to do is make detailed plans for every ride that you want. It allows you to plan your upcoming bike rides, but also all your rides for the whole season. It leaves you no excuses for not getting on your bike and enjoying the ride.
One more great feature this app offers is the possibility to track your progress with the help of a coach who can rate your performance. If you want to track your speed, distance, or fitness level, this app can help you do all that.  
Strava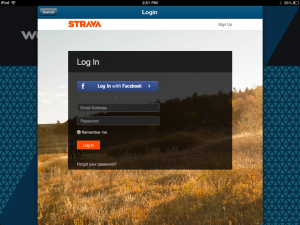 One of the most popular apps designed specifically for cyclists is definitely Strava. Available for iOS and Android, this app allows you to track many important parameters for your cycling activities, such as your speed or the distance you have covered.
Furthermore, this app can take your cycling experience to the next level by giving you a chance to participate in various challenges with other cyclists. If you are lucky enough, you may even find secret challenges.
Komoot
For all those cyclists who are adventurous and want a change, Komoot is the perfect app. What you can do with this app is find new cycling routes, while keeping track of the old ones too. It features a Turn-by-Turn voice navigation system and allows you to use your route maps offline too. This app is free of charge and available for iOS and Android.
Windfinder
Although this is not an app created specifically for cyclists, Windfinder is certainly an app that you want to keep handy, because it is very useful when it comes to weather and wind forecasts. There is nothing more annoying than being caught in terrible weather right then when you decide to enjoy your bike ride. Windfinder can help you stay out of such situations and plan your rides better. This app is available for iOS and Android.