The cutting-edge technology used in determining cycling metrics has been implemented not only in bicycle computers but also in our smartphones and smartwatches. Many professional cyclists have changed their minds about the primary device they use for monitoring their performance and opted for smart devices since they give pretty much identical results like computers. 
Smartwatches are particularly convenient as they are wrapped around the cycler's wrist, meaning that they are less than an arm's length away from checking the stats. Furthermore, many of them were made with the focus on outdoor activities, assisting sportspeople who would like to know the numbers. Even though most of these watches haven't progressed to the point where you can read articles on them and browse the web for the best Ladbrokes offers for sports enthusiasts, they do a great job of measuring all the important stats.
Let's take a look at the smartwatches that proved most useful for bicycle riders.
Garmin Forerunner 935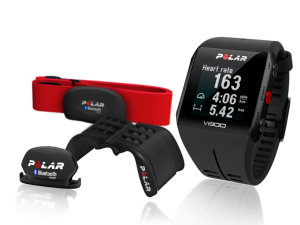 Overachievers love Garmin's Forerunner 935 that is designed to push your limits through the roof. It comes with several sensors, including heart rate monitor, compass, thermometer, altimeter, and barometer, and they precisely convert everything into numbers that are displayed on a very user-friendly screen.
On the other hand, if you want to measure speed, cadence and power, you will have to use its Bluetooth Smart or ANT+ features so as to connect external sensors.
High-flyers must be ready to pay a high-flying price of approximately $440 for this smartwatch.
Suunto Spartan HR
Being a bit cheaper than Garmin Forerunner 935, the Suunto Spartan HR smartwatch offers a somewhat different solution for bicycle lovers. A big touchscreen and side buttons make it extremely convenient for setting up, and its battery can last up to 10 hours in normal mode or 40 hours if power-saving is turned on. Cyclists who like to go the distance and care only about the primary stats will fall in love with this smartwatch.
This lovely piece of technology currently costs $349.
Garmin Fenix 5
If you value durability over design and usability, Garmin Fenix 5 may be the smartwatch for you. Its unique Steel Grip design includes stainless steel bezel that can go through fire and water with the cyclist. The model 5 of this smartwatch doesn't lack in sensors either, since it contains all the necessary ones for tracking the most important stats. Furthermore, its UltraTrac mode allows it to remain active for 72 hours straight.
Is there anything wrong with this smartwatch? It's perfect, but it comes at a price, and unless you are willing to spend $520, you shouldn't take it into account.
Fitbit Blaze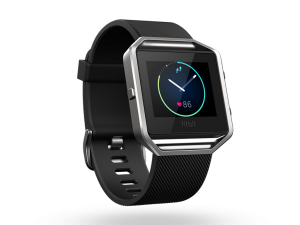 Fitbit Blaze is a more affordable variant of smartwatches that enjoys a lot of popularity among casual cyclers. It is capable of tracking stats for several sports, but it must be connected to a smartphone in order to rely on GPS for real-time statistics.
This light and simple piece of equipment comes in handy for short but intensive rides. Although it has an extensive battery life, one could not claim the same for smartphones. In other words, GPS is a real battery-drainer, and that may be the crux of the matter.
On the other hand, FitBit Blaze costs about $170, being pretty affordable compared to other options in this article.
Conclusion
A great deal of professionals considers these four smartwatches the best options at the moment. Apart from using state-of-the-art tech, these smartwatches are created with an emphasis on the durability of materials and battery life. If you like what you have just read, make sure to check out more detailed reviews about these products.