What do you need to ride a bike? The simple answer is – the bike. However, you can make the ride more informative, safer, and even more interesting by using gadgets. These gadgets may look like something from a sci-fi movie, but they are real and on the market today. Here are a few that have caught my attention. I am not paid to review these products, nor do I recommend these particular models over their counterparts made by other companies.
Alarms and Locks
There are locks and there are protected parking spots. But if you want to keep your bike safe, you will treat it as you would treat your car. There are several bike alarms on the market that are easy to use and install. The alarm is wireless and the remote control comes with a keychain like a car alarm remote. Depending on the manufacturer, the price can go between $5 and $15. If you are looking for more security, be ready to spend more. Locks that rely on fingerprints go for $80. Or, for around $50, you can go with a smart lock. The sky is the limit.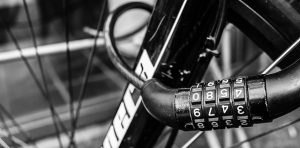 Mini Multi-tool
Do you know Swiss Army knives? Now imagine a set of tools to help your bike out of a tight spot in the same fashion. There are many useful things here, like the screwdriver, all kinds of wrenches, and the tire rods and pry bars. It is not only for repairs but also for fine-tuning your beloved two-wheeled friend. Truly, if there is a problem the multi-tool can't fix, then your bike is in some serious trouble. WOTOW makes a 16-in-one toolset that, at the time of writing, costs around $9, though different manufacturers offer different sets of tools for different prices.
Phone Mount
Though some might criticize this product as something that is not safe, mounting your phone can help you navigate better with your GPS, keep track of your time on the bike, and use your phone, in general, without stopping every time you need to take a look at the screen for whatever reason. It is easy to mount, offers 360-degree rotation, and can hold devices between 3.5 and 6.5 inches. The specs I'm describing come from visnfa and their product is available on Amazon, though they are not the only ones capable of manufacturing this accessory.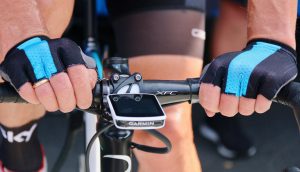 The CO2 Inflator
How many times have you been in a situation where your cycling tour becomes a walking one until you reach a repair shop because the air in your tires escaped by a stroke of really bad luck? This issue will bother you no more with a mini CO2 inflator. Be careful, though, as most manufacturers do not usually include CO2 cartridges with this product. The way it works is simple – you notice that the tire pressure went down, take the inflator out of your bag and re-inflate your tire in a few seconds. A truly useful tool on the road.