Cycling represents a form of using your bicycle as a means of transport, recreation and sport. Cycling has been around since the 18th century and has spread to every corner of the world. People consider cycling as one of the best leisure activities you can do, and that can help you stay fit.
With the improvement in technology, cycling has dramatically changed. More attention is now given to the materials used in designing bicycles and the overall safety measures that are there to protect the cyclists from possible injury after a fall. If you have just decided to take up cycling as a hobby, you need to know of these essential items every cyclist should have.
Cycling Helmet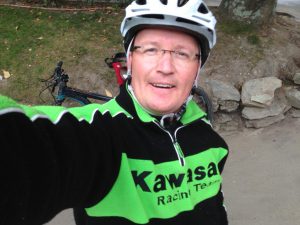 Now that you have purchased your brand new bike, you must be wondering what is next. Should I hop on and ride away? It wouldn't be prudent to do so without a helmet on your head. The helmet is there to protect your head from impact and could prove to be a life-saver. Cycling helmets need to be made of lightweight yet durable materials that will protect you and allow the circulation of air. Usually, the more expensive ones have more comfortable straps and are lighter.
Cycling Clothes
If you are not looking to get wet or hammered by gushes of strong wind, you need to purchase special cycling clothes. Cycling jerseys are made of specific materials that repel water and wind while securing a good air flow that will keep your body temperature cool and stable. Also, cycling shirts have back pockets that you can use to store a water bottle or tools. In addition, the cycling shorts are padded and secure additional comfort while riding, so you should get them, too.
Water Bottle
When doing any physical activity, you are bound to feel thirsty as you work up a sweat. Having a bottle of water in the bottle cage of your bike is essential, especially if you are going for a long ride in the scorching summer heat.
Spare Inner Tire and Pump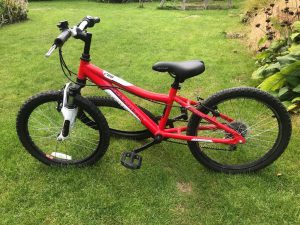 No one can predict the conditions on the road; therefore it is better to set out prepared. What every cyclist should have is a spare inner tire and a pump. Dangerous debris on the street is a common thing, and tires can easily burst.
Apart from regaining your balance at that very moment, you need to have a spare tire and a pump to inflate it. Of course, basic skills regarding changing a tire and screwing some nuts and bolts are mandatory as well. This leads us to the next item in our list.
Multitool
Multitool can be regarded as a Swiss Army knife for cyclists. This tool has various add-ons and functions that allow you to tweak the gears, tighten the chain or change a tire. Besides, adjusting the saddle height is also completed using a wrench that is a standard member of a multitool.
Conclusion
Cycling is a terrific hobby and is an activity that is very beneficial to our overall health. Prepare wisely and hit the road on your bicycle. Adventures await.